Chess program Galjoen
Description
Galjoen is a chess program written in C++11.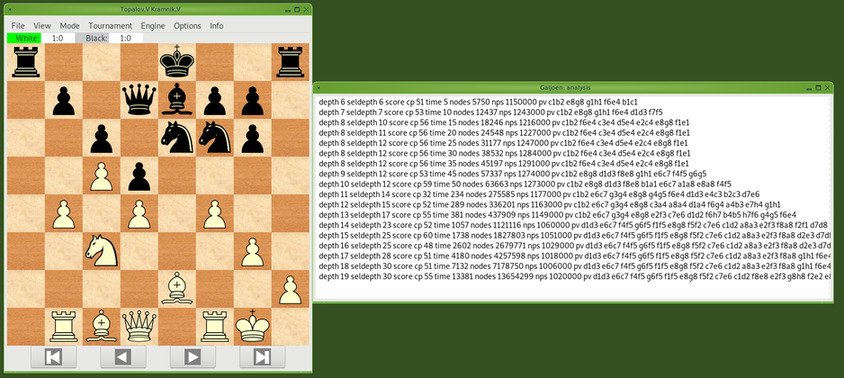 The evaluation function is primarily based on material, mobility, king safety and piece square tables.
Galjoen uses PVS , nullmove pruning , LMR , LMP and futility pruning .
Moves are generated with the help of magic bitboards .
Galjoen can use an opening book in Polyglot *.bin format, or play without a book.
It uses an endgame table for the KQKR and KBNK engame.
It has it's own graphical user interface (build on gtkmm3) but can also work as a standalone engine with any other interface that supports xboard or UCI protocol.
It is published under the GNU General Public License.
Download:
Source: galjoen_v0.37.2.1.tgz
Source: galjoen_v0.38.tgz
Changelog: changelog
Checksum: SHA256SUM
Contact:
info@goudengaljoen.be