Chess program Galjoen
Description
Galjoen is a chess program written in C++11.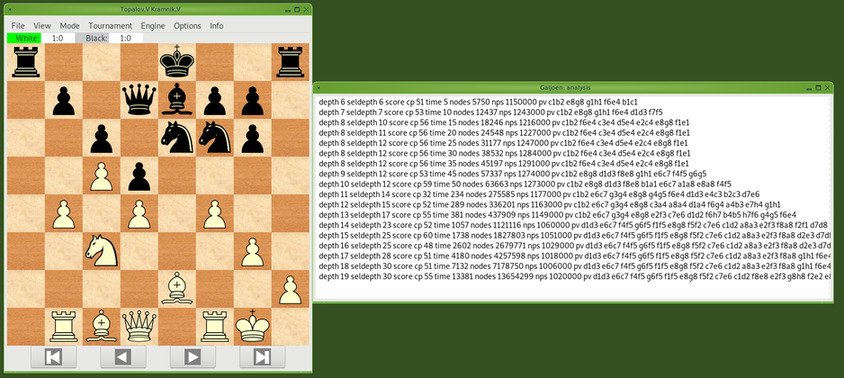 The evaluation function is primarily based on material, mobility, king safety and piece square tables.
Galjoen uses PVS , nullmove pruning , LMR and futility pruning .
Moves are generated with the help of magic bitboards .
Galjoen can use an opening book in Polyglot *.bin format, or play without a book.
It has a bit of endgame knowledge and uses an endgame table base for the king,queen versus king,rook endgame.
It has it's own graphical user interface (build on gtkmm3) but can also work as a standalone engine with any other interface that supports xboard or uci protocol.
It is published under the GNU General Public License.
Download:
Source: galjoen_v0.36.tgz
Source: galjoen_v0.37.tgz
Source: galjoen_v0.37.1.tgz
Source: galjoen_v0.37.2.tgz
Source: galjoen_v0.37.2.1.tgz
Changelog: changelog.txt
Checksum: SHA256SUM
Contact:
info@goudengaljoen.be